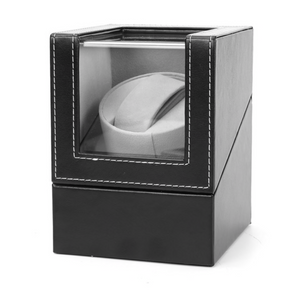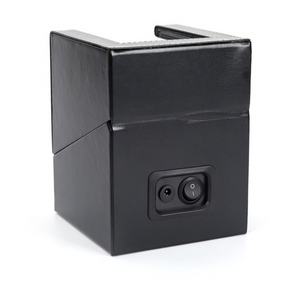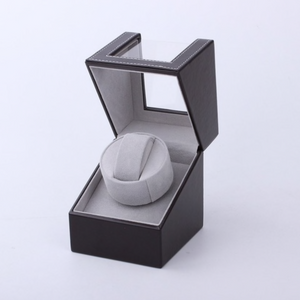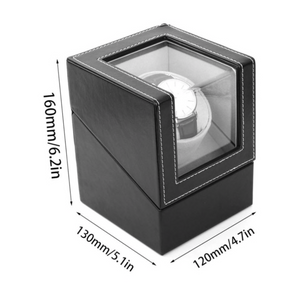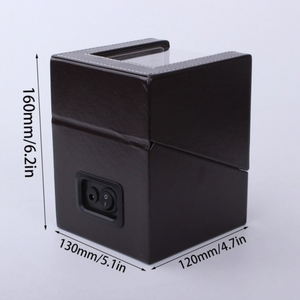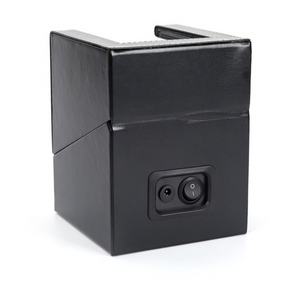 Keep your luxury watches running accurately by using a watch winder, this will help to extend the life of your watch.
Investing in a watch winder will help save on repairs as it will keep the watch in good working condition. Also, by storing your watch in a box this will help to protect it from damages such as scratches and knocks, it also helps to prevent unnecessary loss of the watch.
This elegant automatic watch winder is made from PU leather with a transparent plexiglass window, to showcase your timepiece.
The watch turner box is powered with a super silent motor. It can be powered by a 100-240v adapter (which is included in the package) OR 2x AA batteries (not included). Do not use both methods at the same time.
The winder box will start rotating once you press the power button located at the back of the box. It will rotate clockwise for 2 minutes and pause for 6 minutes, then rotate anti-clockwise for 2 minutes and pause for 6 minutes, and then repeat continuously until you switch it off.  
The watch winder uses anti-magnetic technology for maximum protection of your watches. This helps to ensure your mechanical watches will be precise every day.