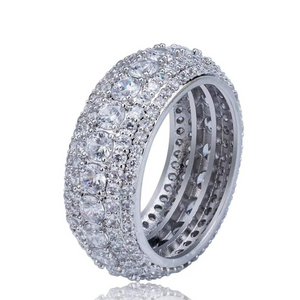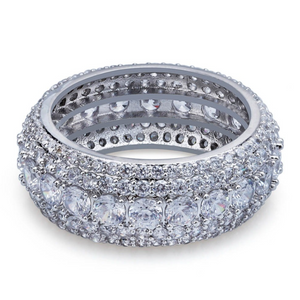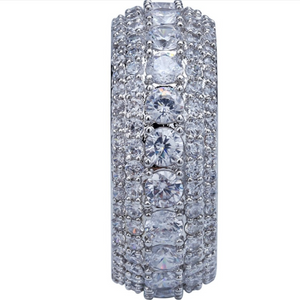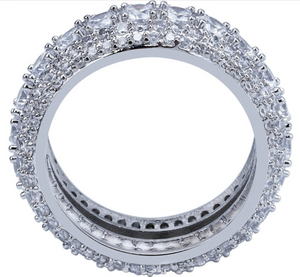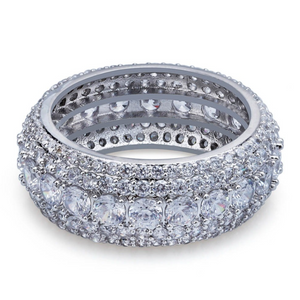 Our 5 Row Ring has an elegant design showing class and beauty, it matches perfectly with our all of our jewellery. Wear Lumeverse items together every day to add a touch of luxury to your outfit. Cubic zirconia stones sparkle beautifully in the sun or under flash. The ring comes in 5 sizes: 7/8/9/10/11. (Size 7 is suitable for a pinky ring, size 11 is suitable for a thumb typically).
Product Highlights:
Elegant Design
5 Rows of Cubic Zirconia Stones
Extremely Durable
Lumeverse Travel Pouch
High Quality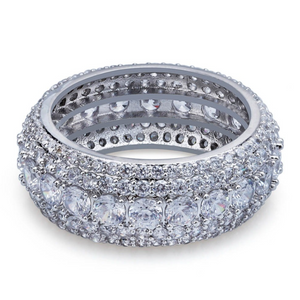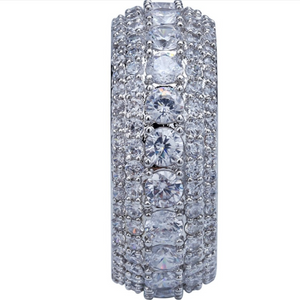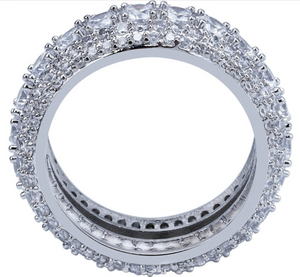 Beautiful ring looks great and flashy
Excellent
Love this style, it goes so well with the other silver chains and bracelets and watches, one of my favourite pieces to match with other items. Shines so well!