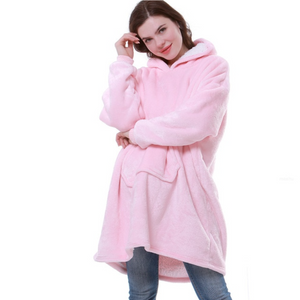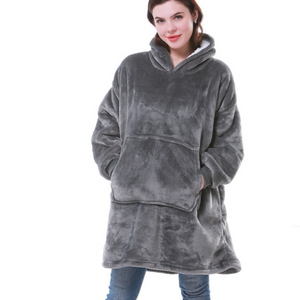 The best way to stay warm and cosy!
The Oversized Blanket Hoodie has a huge, one-size-fits-all design which combines an ultra-soft microfibre exterior with a luxurious, sherpa-lined interior to make you think you're being hugged by a cloud.
It's perfect for every snug situation, wear it when you wake up to make leaving your warm bed much easier! Wear it while chilling on the couch, after a long day at work, watching your favourite series or wrap up in bed with it.
It's the best way to stay warm and relax this winter. (Especially when you can wear it all day while working from home)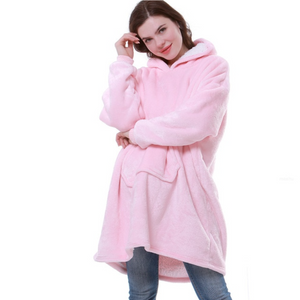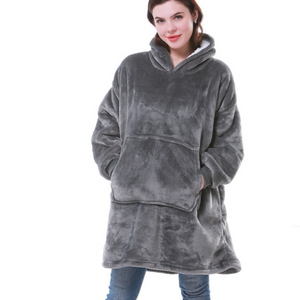 Very comfy, perfect for winter and warming up
So comfy its great to chill in
Love it, i wear it all the time
Great quality and faster shipping than i was expecting it to be!